B Sharp Busking Festival, Play Me Piano & Drums 2018, Saturday 26th May 2018– 11am till – 6pm
(in association with the Jazz Jurassica Festival)
Enjoy playing music and singing on the streets?
Playing piano or drums on the seafront?
Dancing on the Cobb? or Watching some fantastic live music?

It's all happening in Lyme over the Spring Bank Holiday weekend.
Hot on the heels of Jazz Jurassica through the week, the weekend kicks off with the massively popular annual B Sharp Busking Festival on Saturday May 26th. For 7 hours between 11am to 6pm the streets will be alive with the sound of music. A vast selection of new, exciting local musicians and street artists will be performing. B Sharp's talented musicians will be on hand to guide.
No matter what your level of music ability is, the team is encouraging people to have a go. Play on the piano, try out the drums, join the open mic session, or come and busk! Or if you just want to listen to some great music making, we'd love you to take part!
WHAT'S HAPPENING?
WELCOME DESK– Jubilee Pavilion (Marine Parade shelters) by the 'Play Me' Piano.
 Busking– all around Lyme – 

11am – 6 pm

'Play Me' Piano and Open Mic – Jubilee Pavilion – 

11am – 6pm

'Drums – Lyme Seafront Shelters – 11am- 6pm
If you are busking register in advance to get a spot allocated email: buskingfestival@bsharp.org.uk or go to Welcome Desk on the day.
On Sunday 27 May, Jazz Jurassica, Lyme's Festival of Jazz continues with a line-up of fantastic music see https://www.jazzjurassica.co.uk/
Get involved
If you are interested in booking a busker or becoming a busker please fill in our contact form and one of the team will be in touch.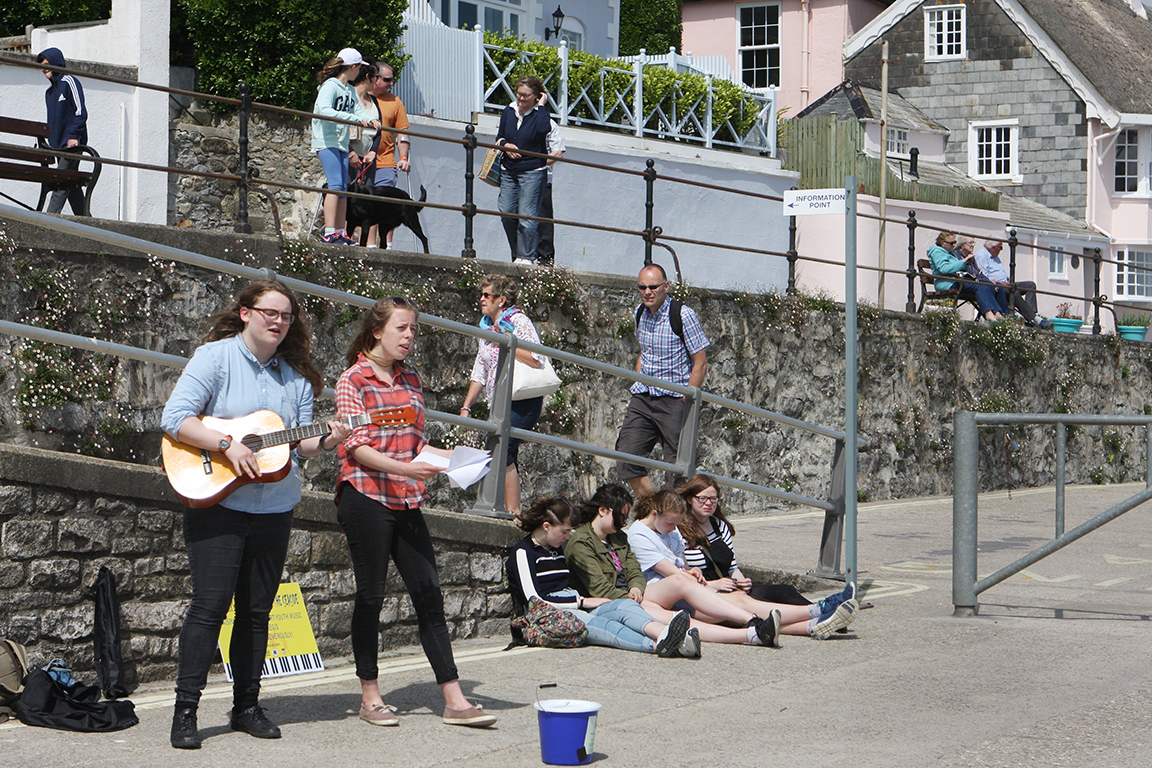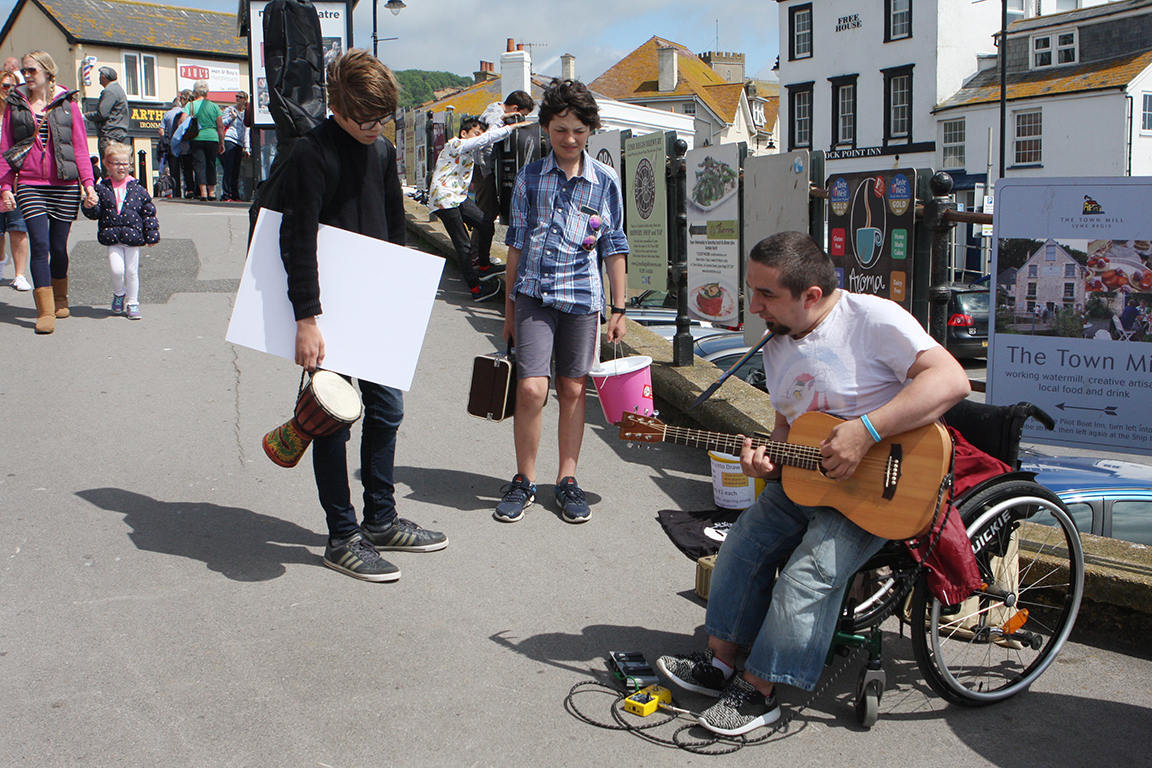 "You get to do what you love, and you get to perform it to people and they love it too
and there's just such a nice feeling about that"
– B Sharp Busker