Dedicated to nurturing talent,
building confidence
and having fun
Investing in young music leaders,
inspiring the next generation
About Us
We are passionate about building a sound future for young people through music. We offer a broad, inclusive programme of music, singing, participation, creation, performance and development from early years to adulthood, and from a wide variety of backgrounds across West Dorset and East Devon. We build personal, social, enterprise and leadership skills so participants and our young workforce of music leaders develop as people, musicians and citizens.
Our Story
B Sharp was founded as a registered charity in 2007 by Fran Williams, together with a group of young people and like-minded professionals. We are proud to have nurtured B Sharp from its small beginnings and now offer an extensive programme of music and training opportunities for children and young people right through to adulthood. We are passionate about working together in creating a culture where young people feel supported to take part in and contribute to their communities in enterprising ways, building a sound future for all.
Structure and governance
B Sharp has built a reputation over the last ten years for its innovative and participative approach to music making for young people, which has increasingly attracted attention at both the local and national level. In 2014 B Sharp consolidated its management by registering as a charitable company at Companies House and as a charity with The Charity Commission. The new status has brought responsibilities but also immense advantages in widening the range of organisations with which it can work and sources from which it can secure funding. Hannah Lovegrove is the Chair of the Board of Trustees at B Sharp, bringing a wealth of social enterprise and commercial experience. Alongside Hannah on the board are Cliff Allen financial trustee who brings significant expertise from other trusts and public bodies, Mark Hewitt and Sasha Mitchel both music and arts professionals. B Sharp's Chief Executive/Artistic Director, Ruth Cohen, provides day-to-day leadership, developing the scope and scale of the music charity's programming. Young people influence B Sharp's evolution through representation on the management group and through regular participant consultation. B Sharp contracts its Music Leaders, Support Workers and other professional support on a self-employed basis as funding allows, generally on a project-by-project basis. Young Music Leader trainees and Young Producers are given a small allowance to help them train and work with us. B Sharp has a network of associates, critical friends, consultants who help develop, review and add to the richness and diversity of the organisation and it's resources.
If you would like to join B Sharps board or team, and help to build a sound future please get in touch. Contact info@bsharp.org.uk or call: 07947 334138.
Ruth Cohen, Chief Executive and Artistic Director
Jacques Verhaeren, Musician/Music Leader
Ten years ago, Jacques was a struggling musician trying to make a living through music. A chance encounter with Fran opened the door to his becoming a co-founder of B Sharp through which he has grown to be one of our principal music leaders. Jacques delivers early years, primary and secondary music making both in and out of school. Jacques also fronts two bands: Papa le Gal and Mr Jean.
Ellie Walker, Musician/Music Leader
Ellie is a vocalist and music teacher who grew up in the North East of England, gaining much experience working with the Young Musicians Programme and Sage Gateshead whilst completing her BA (Hons) in Community Music. Ellie has recently gained her PGCE in Secondary Music and has a passion for making music accessible for all. Ellie is really pleased to have recently joined B Sharp
Jessica Morton, Musician/Music Leader
Jessica joined B Sharp recently as a Music Leader with the desire to further immerse herself in music in the community and develop her own musicianship. Since University she has taught all ages. Jessica is currently teaching Music at a local Primary School, giving private instrumental lessons and performing as a singer and pianist.
Hannah Cumming, Musician/Music Leader
Hannah has recently joined B Sharp as a Music Leader. She is a violinist and singer. She has a love of all genres of music and likes exploring them in creative ways. Hannah is experienced in performance and working with children, so bringing her energy, enthusiasm and experience into the mix adds to B Sharp.
Jon Pogson – Musician/Music Leader
After moving away to study at the Academy of Contemporary Music in Guildford, where Jon gained a 1st class degree in music with Guitar performance, Jon is now back working as a Music Leader with B Sharp on a variety of projects. Jon is also a professional musician, he has recently been on the Cat Stevens tour. Jon also tutors guitar.
Ella Foxall – Mentor/YoungTrainee Music Leader Ella is a young singer/songwriter who, through B Sharp, has taken advantage of developing herself through music. Since joining us as a participant 3 years ago, Ella has become a peer-to-peer mentor and trainee music leader. She is also one of the co-founders of LaunchPad, B Sharp's new house band.
Fraser Earle – Mentor/ Young Trainee Music Leader Fraser, a guitarist who likes writing his own music, joined B Sharp as a young participant at the age of 11. He is now a peer-to-peer mentor and trainee music leader. He is also one of the co-founders of LaunchPad, B Sharp's new house band.
Hannah Lovegrove, Chair

Hannah is a business entrepreneur and has managed a variety of organisations across several business sectors from the arts to sustainable construction and renewable energy. Her wealth of experience is key in taking B Sharp forward to its next stage of development.
Cliff Allen, Treasurer

With extensive experience as a Chartered Management Account and (FCMA) and 14 years as CFO of organisations including National Gallery Publications Limited; the Medici Society Ltd; and Philharmonia Ltd; among others, Cliff is currently helping B Sharp with finance and business development. He is treasurer of the Chideock PCC and a Trustee of Lyme Regis Development Trust. Having retired in 2017, he works with "lifestyle" clients providing Financial Management to start-up and early stage development businesses. Over the years he has been involved with school governorship, running a
Sasha Mitchell, Singer and Actor

Sasha has been a professional performer since the age of 16 in television, radio and theatre and continues to work as a professional singer and actor. Last year she performed at The Roundhouse in London. She is working with B Sharp as a vocal skills and confidence coach bringing her passion for helping people find their voice and allowing them to feel comfortable in the spotlight.
Mark Hewitt
Mark is a composer, choral conductor, arranger and music educator. He is an experienced music educator with over 25 years experience (Chetham's School of Music, Royal Northern College of Music and secondary schools in Devon and Dorset). He has more recently been the A level music course leader at Exeter College and is an A level Music examiner for Edexcel. He is a co-director of the Dorset-based digital visual and audio arts organisation DIVA contemporary. Currently, he is working with The Arts Development Company, delivering their Face Forward Programme in the Bridport area (supporting young people not in education or training to develop their employability skills through arts participation). He currently is music director of the Bridport U3a Singers and Beaminster-based Parnham Voices.
John K Miles, Composer/Music Leader

John is professor at The Guildhall School of Music and Drama. As a composer of music for film, television and theatre etc, and an instrumentalist playing with a variety of professional recording artists, he brings a wealth of world-class experience to the projects he leads for B Sharp.
www.johnkmiles.com
Adriano Adwale, Percussionist and composer
Adriano Adewale's music is a global fusion of musical influences. Rooted in the musical traditions of Nigeria, Angola and Brazil it's infused with contemporary European classical and jazz styles. www.adrianoadewale.co.uk
Andy Baker, Bassist (guitar and double bass)

After studying at the Royal Academy of Music, Andy joined the London Festival
Ballet Orchestra, became Principal Bass of the BBC Northern Ireland Orchestra, later joined the Bournemouth Sinfonietta and in 1996 was appointed 'Community Musician' for the Bournemouth Symphony Orchestra.
Buster Birch, Drummer

Buster plays in many different settings and styles of music, but his main speciality is jazz and latin. He regularly teach one-to-one drum kit lessons, jazz improvisation workshops and classes and tutors on community projects. buster@busterbirch.com
Glyn Bush, Musician, producer, composer & DJ
Glynn has a wide range of experience in the music industry and runs his own independent label from Dorset. With Ralph Cree he runs Magic Drum (providing drumming workshops) and leads the Magic Drum Orchestra, a 15 piece percussion group playing samba, afrobeat, hip hop and funk. www.magicdrum.org.uk
Ralph Cree, Drums and Percussion
A professional performaer and educator in World/Ethnic drums and percussion. With Glyn Bush he runs Magic Drum (Afro-Cuban and Brazilian drumming workshops) and leads the Magic Drum Orchestra who regularly play at festivals and local cultural events. www.magicdrum.org.uk
Deborah Jordan, Vocalist

Deborah studied music at City University following which she worked professionally with many great contemporary jazz and soul artists and in her own right. She tours nationally and internationally and performs regulary at several jazz festivals (North Sea Jazz Festival, Bucharest Jazz Festival, Jass a Vienne, London Jass Festival …)
Dave Manington, Bass
Dave studied music at Nottingham University before going on to study jazz at the Guildhall School of Music. He regularly plays with top professional jazz musicians and is constantly in demand from a broad range of ensembles as both a performer and a collaborative composer. www.davemanington.com
Sasha Mitchell, Singer and Actor

Sasha has been a professional performer since the age of 16 in television, radio and theatre and continues to work as a professional singer and actor. Last year she performed at The Roundhouse in London. She is working with B Sharp as a vocal skills and confidence coach bringing her passion for helping people find their voice and allowing them to feel comfortable in the spotlight.
Thanks to our funders, supporters & partners:
Youth Music
A national charity investing in our music-making projects for children and young people experiencing challenging circumstances. Youth Music website
Arts Council England
Arts Council England
Real Ideas Organisation
Arts Council 'Cultural Bridge' delivering real and lasting change through social enterprise and investing in B Sharp with their social enterprise expertise and support. RIO Website
West Dorset District Council
Support groups to provide and develop projects that benefit the people of West Dorset. West Dorset District Council Website
East Devon District Council
East Devon District Council
Lyme Regis Town Council
Who support our work with young people in the town and surrounding areas.
Lyme Regis Town Council Website
Dorset Community Foundation
Dorset Community Foundation Website
Dorset Music Education Hub
Support music ensembles who provide skills and expertise, instrument loans, networks, music leader contacts and links into County and regional cultural strategies. Dorset Music Education Hub
Devon Music Education Hub
A collaboration between all schools, music teachers, services and practitioners in the County, aiming together to make musical opportunities available, affordable, enjoyable and beneficial to every young person in Devon Devon Music Education Hub Website
DAISI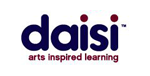 DAISI Website
Dorset Community Foundation
Soundstorm Music Education Agency
An award winning music education agency & lead partner for the Bournemouth & Poole Music Education Hub Soundstorm Music Education Agency
Grass Roots Grants
Grass Roots Grants Website???
E S G Robinson Charitable Trust
E S G Robinson Charitable Trust Website???
Thanks to; Candles on the Cobb, Lyme Regis Regatta & Carnival, Ambition, Rex Trevett Memorial Fund and the Rotary Club of Lyme Regis.
Thanks to our funders and supporters:
Community Venues
Schools & colleges in West Dorset & East Devon
B Sharp Alumni
Harvey Causley – Alumni Music Leader

Harvey joined B Sharp age of 12 and wasn't even playing music then! Harvey is now at Bristol University and comes back to work and play with B Sharp when he can.
Harvey was a Young Trainee helping to run sessions at Hub Jams, Boombox and Early Years. He's been part of many events over the years and, in 2017, participated in 'One' our big singing project. He's a keen performer and guest musician of LaunchPad, B Sharp's band, as well as a member of an original/cover band based in Bridport.
Matt Hartnell – Performer & Assistant Organiser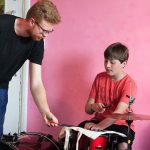 Matt was an invaluable team player at B Sharp and helped coordinate our Big Mix Festival. Here's what he has to say about B Sharp and the event.
"For me, this was the most exciting and inspiring event all year. For young people in the area, opportunities to perform their music in a professional environment, with proper equipment and a ​mixed audience ​with big numbers ​are few and far between. Events like the Big Mix not only build the confidence of young aspiring musicians​, technicians, producers and organisers, but it will prepare them for the professional world. Working with experienced event crew and learning current stage protocol will set those who wish to take their music further in good stead for other high level situations."
Dean Skinner – Music leader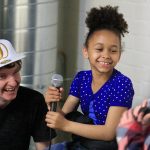 I joined B Sharp with the intention of extending my teaching/ musical knowledge.The first project that I was involved in, was a small project which was the B Sharp Annual Party. Leading up to this date my role and responsibility as a music leader was to work alongside the younger musicians, listen to their ideas and to then put into practise these ideas. A key responsibility was to treat all younger persons as individuals with varying needs, opinions and ideas. Also to act in a mature manner and being a good role model helped to maintain the younger persons focus and goals during this project.
My self-confidence as a person/musician enabled the progression of the group, giving foundations for the whole project to move forward and show outstanding results and feedback from all of those participating/ watching/listening.
I reached personal expectations that I set for myself which has given me the confidence to strive for further necessary personal goals and achievements. I now believe that my longer term goals and ambitions to become an established music teacher/therapist are more of a reality than a dream.Hear more about Dean's Story.
"My son truly benefitted from the project and made great strides in his music making, his commitment to learning and social interaction. I would say this is true for many of the group. The cost of not funding work like this is a lack of ongoing opportunity and associated risks" – Stephen Perrett, parent