Training and Development
B Sharp provides training and development opportunities to young people, music leaders and other professionals. We promote skill development in music leadership through delivering training courses, through mentoring, supported leadership and shadowing.
Our established training cascade ensures we offer high-quality employment, and career progression opportunities to young creatives in the region.
Our Flagship Young Trainee Music Leaders programme for young people aged 16 – 25 offers opportunities for young people to gain work experience and develop their skills in music leadership, music production and event management.
We are respected for our expertise in leading high quality, aspirational, inclusive, creative music making – we are asked to lead professional development for music leaders across the region and nationally.

  Early Years Music Training
  for Early Years Staff working in music
with children aged 0-5

Music Futures
  for young people aged 15 – 25
interested in a career in music

  Young Trainee Music Leaders

  #YouthTeam
Contact B Sharp
B Sharp
St Michaels' Business Centre,
Church Street,
Lyme Regis,
Dorset, DT7 3DB
 

info@bsharp.org

07947 334138

 
B Sharp is a Registered Charity. No.1149237
B Sharp is supported by:-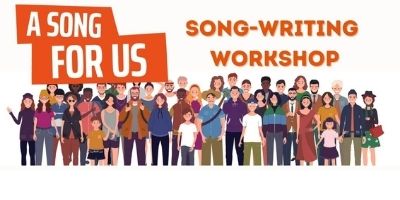 Join us and contribute to the process of writing a song, both words and music. Led by musician Dan Baker (http://www.danbaker-music.com/), the workshop is fully guided and is perfect for all young people aged 8 – 18, including beginner song-writers and non-musicians....