Young Trainee Music Leaders
B Sharp is looking for Young Trainee Music Leaders to join our programme, and help us lead our weekly sessions.
Are you a young musician aged 16 – 25? Would you be interested in working with us?
B Sharp offers opportunities for young people to gain paid work experience and develop their skills in music leadership, music production and event management.
We run a structured Young Trainee Music Leaders programme. As well as helping out in one of our weekly after-school music sessions, you will also take part in learning and development sessions, and  be mentored to help you assess what you are interested in, and how B Sharp can support you develop your skills and experience, in order that you are prepared to take the next step in your career, whether that is further education or employment. We will help you gain the experience you need to build your CV and a portfolio. We can also support you to take Arts Award.
Time helping in our weekly sessions will be paid. Please contact info@bsharp.org.uk for more information or to apply.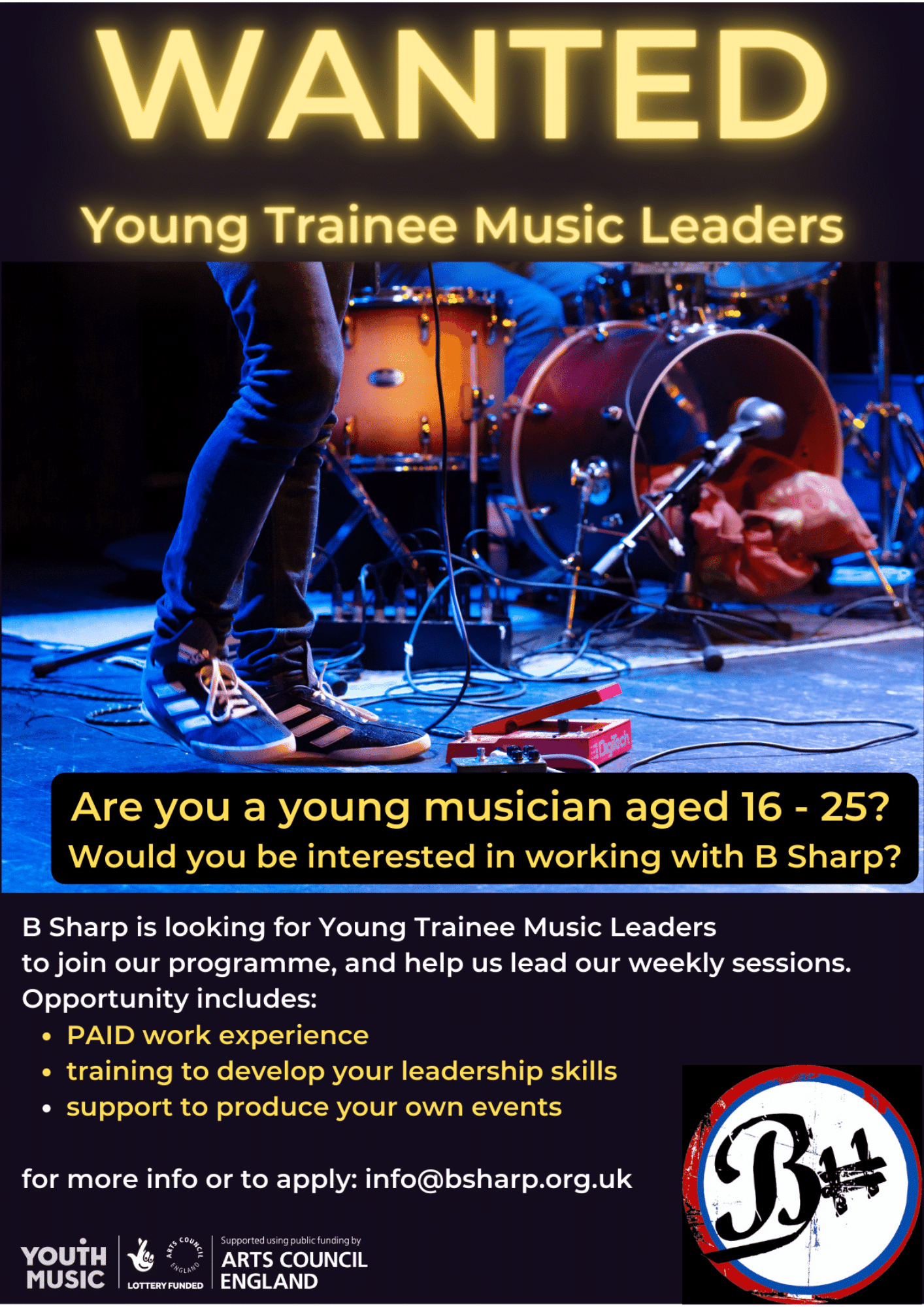 I think I found B Sharp at a really crucial part of my life, and it's a bit scary to me to think about who I'd be now if I hadn't found them. If I hadn't started going to sessions and eventually become a Trainee, it would have been infinitely harder for me to achieve my goals and ambitions because I wouldn't have the confidence I have now. I also found that the support I got from the other members truly helped me to overcome the struggles I was facing, and every week I looked forward to the sessions no matter how bad of a week I'd had. I'm incredibly grateful to B Sharp for all that they have helped me achieve and for their constant and unwavering support.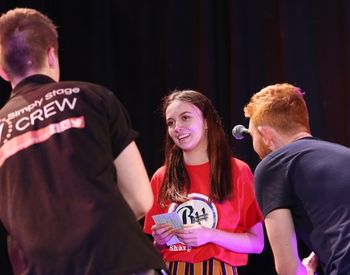 The connections you gain from it – that has been really big.  And it's the contacts –I have done some jamming with L, and am going to play at the launch of her new album. And I would never be anywhere near that if I hadn't been in the B Sharp community.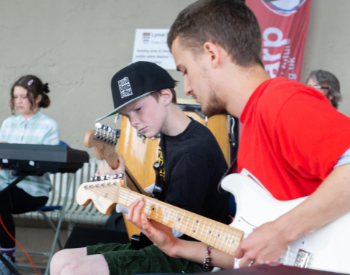 I have found my friends through B Sharp and also my voice through music. Being a trainee with B Sharp was an immense help with my confidence and communication. I gained a lot of experience in music tech and performance with B Sharp, which gave me confidence and inspired me to go on to study and get paid work in this field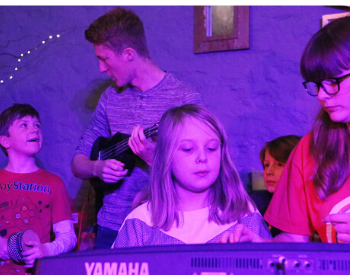 This has been invaluable experience for me as I wish to teach in the future as well as the fact that it can be put on my CV to help me with university and job applications. This kind of training is a rare thing to experience and it sets one apart from other musicians because I believe that working in a team, engaging and dealing with people are as big a part of being in the music industry as actually performing on your instrument."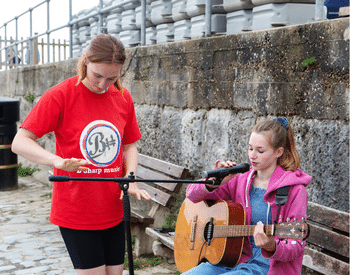 I have really enjoyed working as a trainee, because building relationships with the young people has been fulfilling for me, because B Sharp helped my confidence hugely, and to be able to pass that on has been amazing. Because I know in my life if I hadn't had that push, or that extra support through music, then I don't know where I would be.  It has helped me enormously
Contact B Sharp
B Sharp
St Michaels' Business Centre,
Church Street,
Lyme Regis,
Dorset, DT7 3DB
 

info@bsharp.org.uk

07947 334138

 
B Sharp is a Registered Charity. No.1149237
B Sharp is supported by:-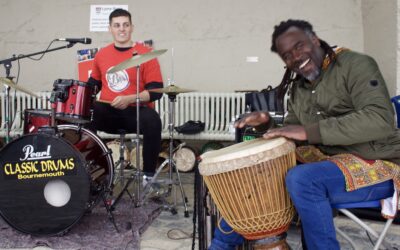 B Sharp is looking to recruit freelance music leaders to join our team and to work on projects across West Dorset, East Devon and South Somerset. We are looking for music leaders/facilitators to deliver group music making...