Music Making for Wellbeing
B Sharp believes that everyone's health and wellbeing can be improved through being creative, learning new skills and trying something new. Making music helps young people explore their emotions, express themselves, connect with others, and improve their mood.
We work with partners to bring the transformative power of music making to young people experiencing poor mental health.
We are also offering one-to-one music making sessions for young people age 8 – 18, who are struggling with mental health issues and anxiety, and who would benefit from a safe, creative space to make music.
Please contact B Sharp for more information, or to refer a young person to this programme. Sessions are free, through funding from Magic Little Grants. Email info@bsharp.org.uk.
Just being at B Sharp helps me forget about any issues at home – even if only for 2 hours a week.
The sessions make me feel good about myself
Contact B Sharp
B Sharp
St Michaels' Business Centre,
Church Street,
Lyme Regis,
Dorset, DT7 3DB
 

info@bsharp.org

07947 334138

 
B Sharp is a Registered Charity. No.1149237
B Sharp is supported by:-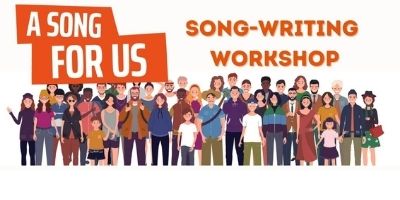 Join us and contribute to the process of writing a song, both words and music. Led by musician Dan Baker (http://www.danbaker-music.com/), the workshop is fully guided and is perfect for all young people aged 8 – 18, including beginner song-writers and non-musicians....