We are B Sharp: the music and enterprise charity based in Lyme Regis with over 12 years experience delivering workshops, training, performance and gigs across the district and beyond.
We seek to give children and young people the best possible start in life through music, to develop their incredible and diverse creativity in ways that build confidence, skills and experience.

Take Part/Create/Perform
Opportunities for young people
to make music and share their work

About Us
Our ethos and how we work

Training & Development
Development opportunities for
young people and professionals

Support Us
We believe that all young people should be able to benefit from making music.
Find out how you can support our work

Impact
Find out about the impact of our work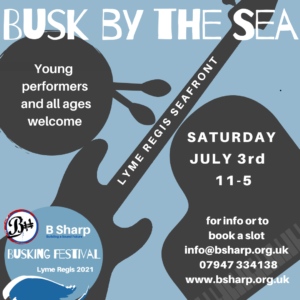 Click here for more information and to apply for a BUSKING SPOT …
Contact B Sharp
B Sharp
St Michaels' Business Centre,
Church Street,
Lyme Regis,
Dorset, DT7 3DB
 

info@bsharp.org

07947 334138

 
B Sharp is a Registered Charity. No.1149237
B Sharp is supported by:-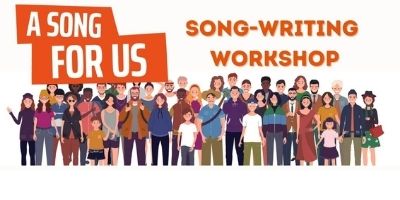 Join us and contribute to the process of writing a song, both words and music. Led by musician Dan Baker (http://www.danbaker-music.com/), the workshop is fully guided and is perfect for all young people aged 8 – 18, including beginner song-writers and non-musicians....