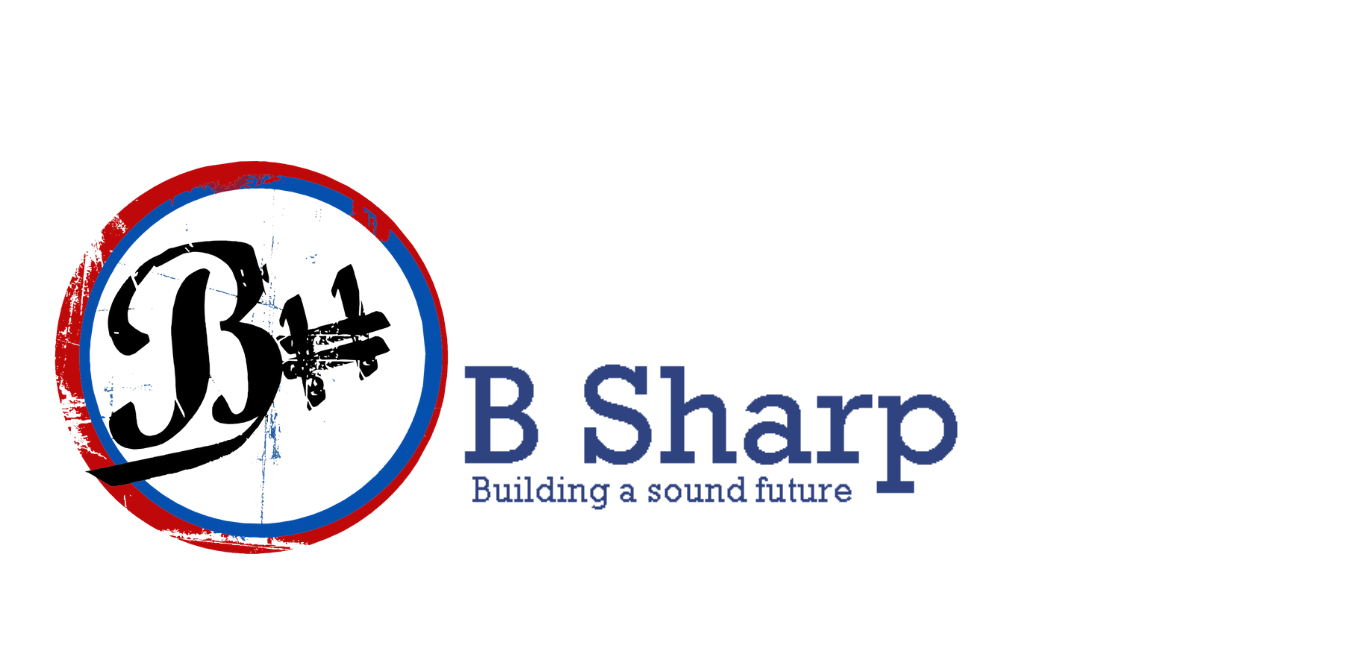 B Sharp works with schools across Dorset, East Devon and Somerset, offering a range of music experiences to young people aged 4 – 18. Led by professional and experienced music leaders, B Sharp music activities are enjoyable and carefully designed to meet the school's intended outcomes. Activities support personal, learning, social, health, and community outcomes and well as meeting curriculum aims. Projects can be designed for individual schools, or for collaborating school clusters.
Primary Schools
B Sharp can work with you to deliver all aspects of your music curriculum and Music Education Plan and musical enrichment in your school. Our professional music leaders can deliver music curriculum teaching, whole class or small group instrumental tuition, singing and ensemble development. Read more about our B Sharp Primary School Service
SPECIAL OFFER for Reception & Key Stage 1
Book a Block of 6 x 45 minute sessions for £180 (£30 per session) – usual cost £300
This offer is currently subsidised by a grant from Youth Music so that we can establish wider 
partnerships with Early years, Reception and Key Stage 1, to build pathways for children and families. 
Secondary Schools
B Sharp can work with you to deliver music enrichment programs, including singing development. We can also run lunchtime or after-school ensembles or music clubs.
Special Schools
B Sharp music leaders are experienced and skilled at leading exciting and inclusive music making activities with young people with a range of disabilities and learning needs. Music activities can be designed around a range of topics, or can be tailored to address a specific learning outcome.
In the present climate where budgets are tighter than ever we're committed to helping schools deliver music programmes which are both affordable and achieve the desired outcomes. We'll work with your school to find ways to deliver music making around your needs and resources. If you are interested in our services or want to talk some ideas through contact Ruth Cohen ruthcohen@bsharp.org.uk    tel: 07947334138. We are supported by Dorset and Devon Music Hubs.
Read more about our B Sharp Primary School Service
Get More Information
If you are interested in booking some Primary years sessions please fill in our contact form and one of the team will be in touch.
"I was amazed how the less confident children were volunteering to stand up in front of their peers. It was so good to witness. It gives children the chance to perform and excel at something that isn't core subjects." 
Contact B Sharp
+44 (0) 7947 334138
St Michaels' Business Centre,
Church Street,
Lyme Regis,
Dorset, DT7 3DB