Axminster Rock'n'Pop Club
Make music, play, sing and create your own tracks  Any level of skill and experience is welcome. Age 9-11
 B Sharp are working with Axe Valley Academy to run a Rock n Pop Club for children in years 4,5, 6 from the Axminster area. The club is funded by Devon Music Education Hub and aims to give children an opportunity to play together as a band, and create their own original tracks and songs. It is open to all young people whatever level they are on an instrument, including beginners. They will have the chance to try out guitar, bass, keyboard and drums, and get involved in making rock and pop music together.
Dates …
Autumn First Half Term 2022
(6 weeks)
September 13th, 20th, 27th
October 4th, 11th, 18th
Autumn Second Half Term 2022
(6 weeks)
November 1st, 8th, 15th, 22nd, 29th
December 6th
Times …
Tuesdays 3.45pm – 5.00pm
Where …
Axe Valley Academy, Chard St, Axminster EX13 5EA
View on google maps here.
Cost …
The cost of the sessions will be £2 per session.
Sessions are free for children eligible for free school meals.
Please email
info@bsharp.org.uk
to reserve a place, or if your school would like to host a free taster session.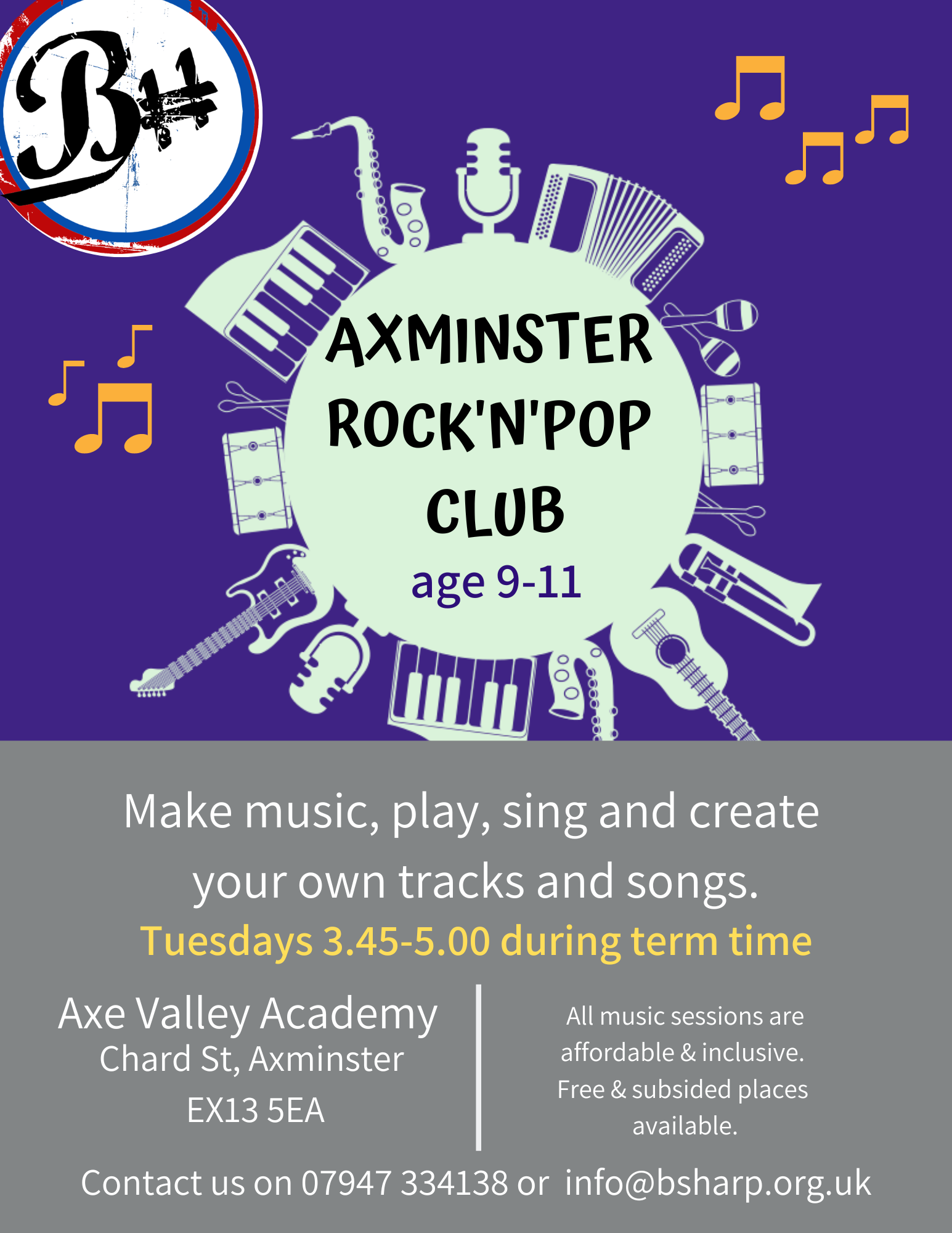 The best thing about Hub Jams is the excitement of preparing for a performance and being able to play as group – I live in a very small rural village so there's not many opportunities for me like this nearby
Contact B Sharp
B Sharp
St Michaels' Business Centre,
Church Street,
Lyme Regis,
Dorset, DT7 3DB
 

info@bsharp.org.uk

07947 334138

 
B Sharp is a Registered Charity. No.1149237
B Sharp is supported by:-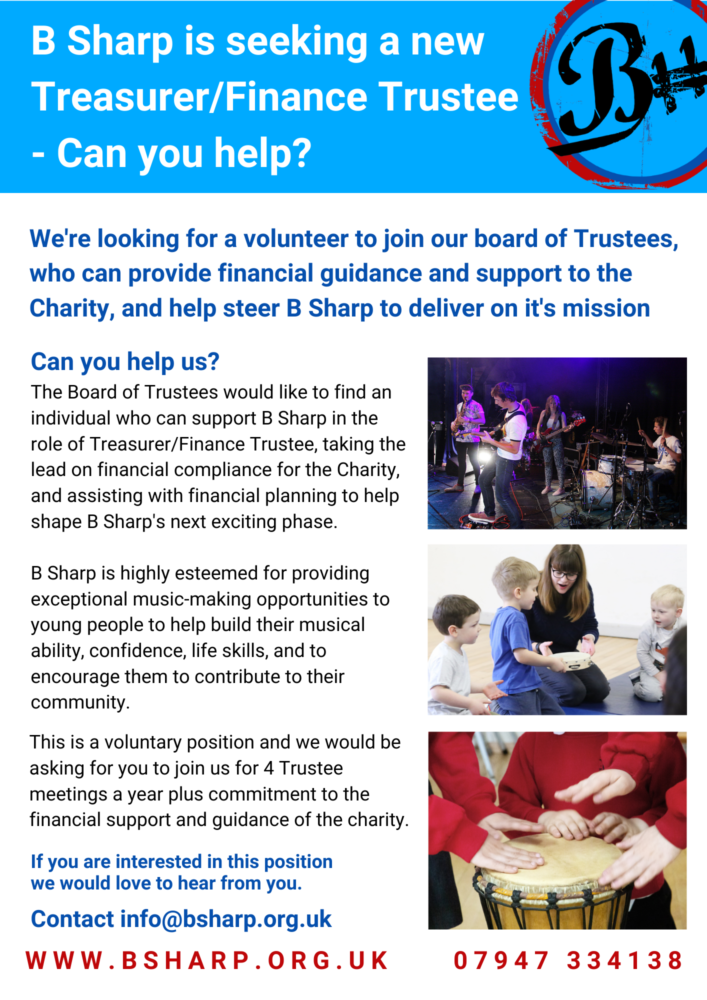 We are looking for a volunteer to join our board of Trustees who can help us steer B Sharp to deliver on it's mission, whilst providing sound financial support and guidance. For more information and job role description see: B-Sharp-Treasurer-Role-Description_2022.pdf...
B Sharp is supported by:-

Contact B Sharp
+44 (0) 7947 334138
St Michaels' Business Centre,
Church Street,
Lyme Regis,
Dorset, DT7 3DB