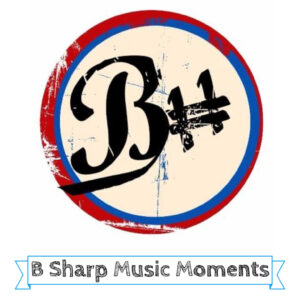 B Sharp Music Moments
B Sharp Music Moments are short videos of musical activities and challenges to support children and young people learning at home.
All activities are accessible, easy and fun and no specialist equipment or instruments are needed.
Activities are aimed at Reception/KS1 and KS2, and will help children move, sing, use their imaginations and creativity and explore musical ideas.
Click here to explore B Sharp Music Moments!
BSharp@Home
Hello and welcome to BSharp@Home music activities!
While we are not able to meet to make music together as a group, we will be sending you fun and easy ways to carry on making music and connecting together.
See the newsletters for videos of songs, exercises and instrumental coaching and interactive activities to create new tracks and songs – get involved and send videos/audios of your music to bsharpathome@bsharp.org.uk.
Hannah's making music with items from around the house
Beginner Piano 1 with Jacques
Drum Tutorial with Harvey – Basic 1