Lost Words Songwriting Project
We are delivering an exciting environmental and creative project with 120 year 3/4 children from Axe Beacon schools funded by the East Devon AONB sustainable development fund. Inspired by the research behind the beautiful book by Robert Mcfarlane and Jackie Morris, 'The Lost Words', the project looks at 'lost words' for common plants, insects animals and birds – and the concept that children are losing the vocabulary to talk about their local natural world, and common plants, animals and insects. This loss of 'nature-literacy' is of concern because if children don't become familiar with the everyday natural environment, if they do not know how to talk about nature and name it, they can't value it, and won't be able to conserve it and preserve the natural environment in the future. This project idea follows up on the Science Journal research from 2002 that found that children aged eight and over were "substantially better" at identifying Pokémon "species" than "organisms such as oak trees or badgers": around 80% accuracy for Pokémon, but less than 50% for real species!
The children are taking part in a nature walk with an environmental educator from East Devon Countryside team before spending 3 half days with our music leaders in song-writing and composition workshops, creating a piece of music about the local natural environment and the creatures and plants seen during the project.
At the end of the workshops, the children will perform their songs, to the whole school, and parents/carers, supported by the B Sharp musicians.
We're also creating a songbook for the project, with an accompanying CD /download of all the songs, so that the schools can use them in the future.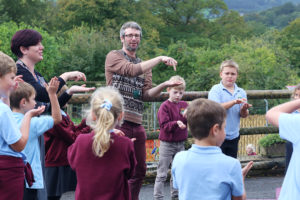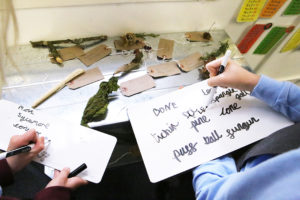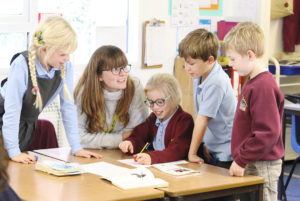 Contact B Sharp
+44 (0) 7947 334138
Unit 5, Uplyme Road Business Park,
Lyme Regis, Dorset, DT7 3LS